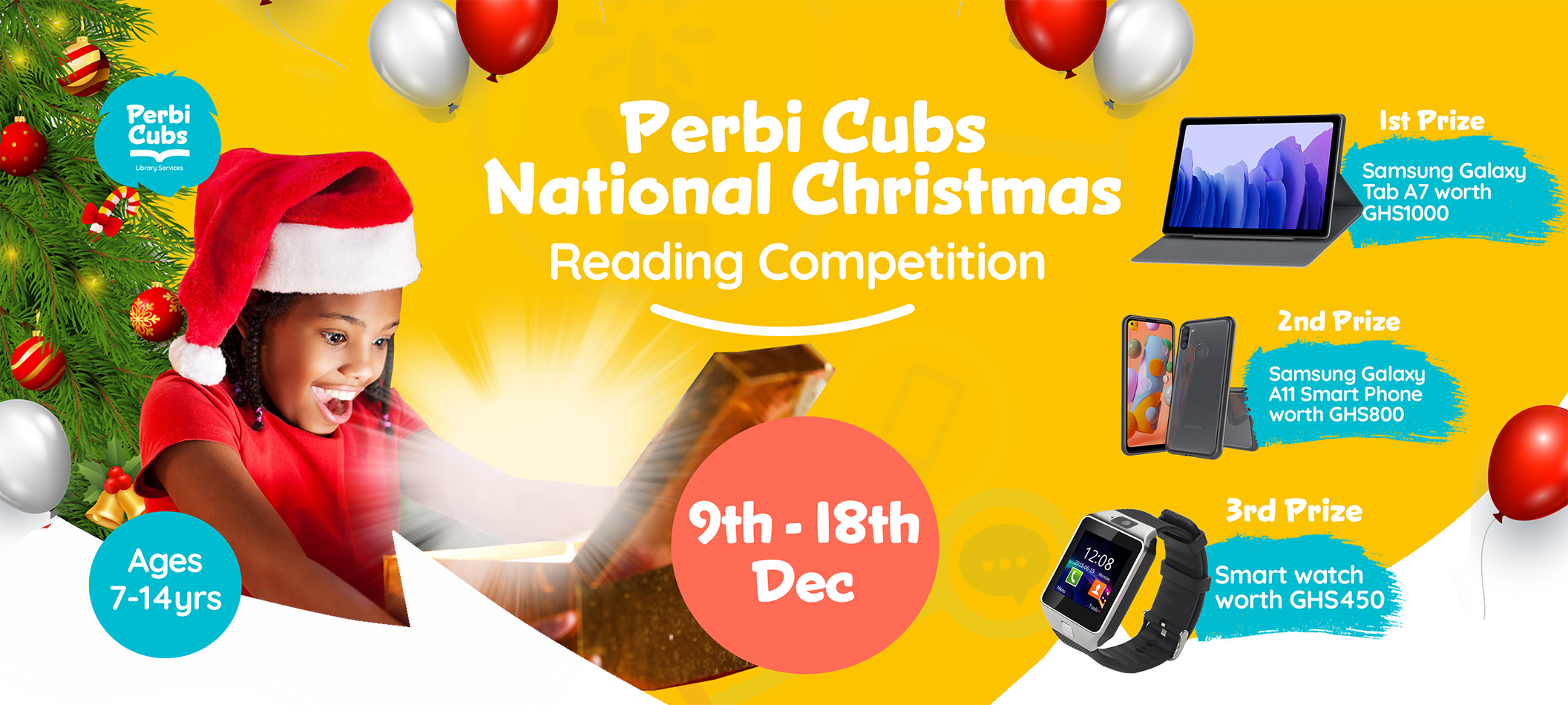 Simple steps to win!
The Perbi Cubs National Reading Competition is open to new subscribers and existing cubs from age 6 to 14years.
To qualify, simply subscribe for either the quarterly or annual subscription.

Everyone stands an equal chance of winning. This is because both new and existing members are starting from zero (0) points.

The reader (either new or existing) with the highest Reading Points at the close of day at 11:59pm on 18th December, 2020 will be the winner.
Reading points are derived from the Books Read and Quizzes Passed.

Both reading of books and taking quizzes must be done on the Perbi Cubs platform. The system will monitor and automatically generate the reading points based on the books read and quizzes passed.

Keep reading from 9th December to 18th December and stand the chance to win amazing prizes.

Rewards are;

1st prize – Samsung Tab A7,
2nd prize – Samsung Galaxy Phone A11 and
3rd prize – A Smart Watch.

Winners will be named on 19th December.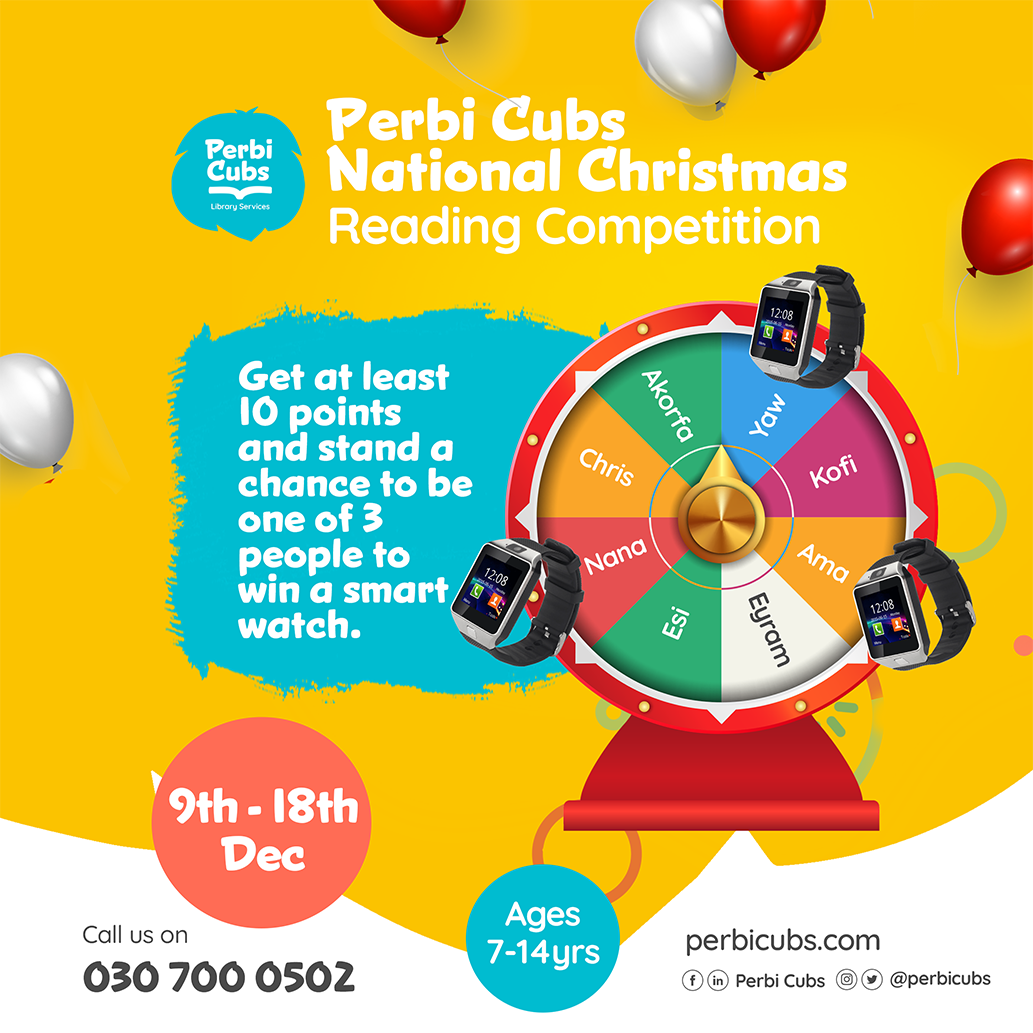 3 other winners will be selected randomly using our wheel of names.

Just read, take quizzes and pass to earn points. Earn a minimum of 10points so your name can be put on the wheel of names.

On 20th December, we will spin the wheel to select 3 names.

Each of these 3 winners will each win a smartwatch.